Helgesen News
Submitted by

admin

on Thu, 06/02/2011 - 20:12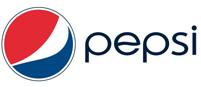 Bottler making move by end of summer.
A company with a long history in Beloit will move its operation to Janesville this summer.Pepsi Beverages has signed a 10-year lease for a 35,000-square-foot building on Conde Street owned by Helgesen Development.
Owner Jeff Helgesen said he plans to add 10,000 square feet to the facility as part of nearly $1 million in building improvements.
For years, Pepsi has operated a distribution center on Prairie Avenue in Beloit. It employs about 65 full-time workers who are expected to move to the Janesville facility.
"This new facility gives us room to expand and increase capacity as needed, based on business growth," said Pepsi spokeswoman Kristine Hinck.
Hinck said that while Beloit has been a great host, the Prairie Avenue facility no longer meets the company's needs.
"The new Janesville location offers larger square footage, is more central to our customers and gives us the opportunity to build to suit our needs," she said. The company expects the Janesville facility to be operational by the end of the summer.
Helgesen said he has been working on the Pepsi deal for more than a year.
"It's a good site for them," Helgesen said. "There will be plenty of room for their trucks, and the building has higher ceilings and fewer columns."
Helgesen said he hopes the Pepsi deal is the first of several for properties he owns in the Janesville area. Among others, he is marketing the former LSI building on Venture Drive and a building on Wuthering Hills Drive that became available when a Chicago bottling operation failed to meet lease agreements and was evicted earlier this year. Helgesen runs the Janesville-based, second-generation development firm. Over the last several years, HDC has created hundreds of jobs in the Janesville area through its design-build/buildto-lease and construction services. It also has built more than 4 million square feet for development and leasing projects in Wisconsin and Illinois.
Helgesen said he is working on three other projects for Janesville køb cialis.
To read the complete article click here to download the PDF