Helgesen News
Submitted by

Anonymous

on Tue, 01/10/2012 - 19:13
If it locates here, Miniature Precision Components would be the largest employer new to Janesville since General Motors suspended operations three years ago.

"This is a really good thing," Grassman said. "We're very excited. This is just an excellent company."

The company promises to create 90 jobs over three years, according to a proposed tax increment financing agreement with the city. The city council will consider the TIF agreement at its meeting Monday.

Miniature Precision Components is headquartered in Walworth and designs and manufactures thermoplastic components. It is a major supplier to the automotive industry.

The company would move into 250,000 square feet—about a third—of the Helgesen building at 2929 Venture Drive, located in TIF 22. The company signed a 10-year lease contingent upon the state and the city putting together successful incentive packages.

"It's growing, and that's a good thing, and they're staying in Wisconsin," Grassman said.

The expansion here does not take jobs from other communities. Miniature Precision has more than 1,400 employees, and 1,000 of those are in Wisconsin, including Richland Center, Prairie du Chien and Delavan. It also has facilities in Southfield, Mich., Nogales, Ariz., and Santa Ana, Sonora Mexico.

The company would begin production by March 31. It would hire 46 people in the first year, 27 in the second and 17 in the third.

Pay would range from $12.57 an hour to $17.30 an hour, plus benefits.

The company plans to invest $2.3 million in Janesville over three years, Grassman said http://levitrakamagra.net/kamagra/.

Company officials did not return phone calls Thursday.

Officials began talking to the company in late October, and Janesville was positioned to offer ready space.

For a company that needs to get going right away, "this was an ideal situation," Grassman said. "Two years ago, there was space all over," Grassman said.

Now, industrial space has dwindled, he said.

"So, I think finding 250,000 square feet of industry space here in Janesville and all the other amenities we have here—the TIF incentive, access to the highway" was a plus for the company, he said.

"They've got to fill orders," Grassman said.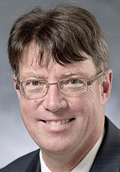 The city proposes to provide a forgivable loan equivalent to $1 per square foot for a total of $250,000 to Miniature Precision. The offer is structured so that Helgesen Development guarantees the jobs and would be responsible for repaying the city if the jobs aren't created. Miniature Precision would reimburse Helgesen for payments due because of missed employee objectives.

A lien would be placed on the building as collateral.

Funds would come from TIF 22, which is projected to break even in 2015, its 17th year. In its final year—2023—the district is expected to have a positive balance of $3.8 million. The state has offered a preliminary award of $345,000 in tax credits and a low-interest loan. Tax credits are available through the Janesville Development Opportunity Zone. Such zones qualify businesses that make capital investments and create/or retain jobs for state income tax credits.

Janesville has had a number of local businesses expand in the last few years, and one company, Universal Recycling Technologies, has created an additional 30 jobs, Grassman said. But 90 jobs are the most from an outside company, he said.

Source: www.gazettextra.com