Helgesen News
Submitted by

frontpor

on Tue, 02/05/2019 - 15:10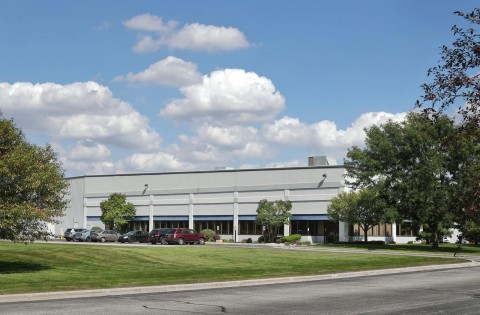 Diane Hendricks' commercial real estate firm, Hendricks Commercial Properties, recently closed on a $26.5 million purchase of five Janesville industrial and commercial properties.
In a package deal that closed Aug. 15, the Beloit company purchased about 490,000 square feet of buildings in Janesville—much of it warehousing and light manufacturing space that is already leased to industrial tenants.
The sale included the 250,000-square-foot facility on 22 acres at 101 Venture Drive. The 44-dock light manufacturing and distribution facility houses operations for Cummins Diesel and National Freight Industries. The facility sold for $14.7 million, according to state Department of Revenue property transfer records.
The deal included three other large-scale industrial facilities and a downtown commercial property. Hendricks Commercial Properties bought all the properties from Jeffrey Helgesen's Helgesen Development Corp schau hier.
Along with the 101 Venture Drive property, state records show the other facilities in the purchase include:
A 15.7-acre property with a 110,000-square-foot light manufacturing and warehousing facility at 505 S. Wuthering Hills Drive for $4.9 million. The facility is mostly vacant but has imminent prospects for a major tenant, a Hendricks Commercial Properties official said.
A 12-acre property with an 80,000-square-foot industrial facility and 3,200-square-foot office building at 1855 S. Jackson St., Janesville, for $3.75 million. The industrial facility's main tenant is electrical supplier Border States Electric.
An 8.5-acre property with a 45,000-square-foot industrial facility at 525 E. Conde St. for $2.85 million. The facility houses logistics operations for PepsiCo.
About 5,000 square feet of downtown, commercial storefront space at 22-26 S. Jackson St, for $250,000. The space is in the building that adjoins Forward Janesville's downtown offices.
Hendricks Commercial Properties CEO and President Rob Gerbitz said his company has numerous other industrial properties and land holdings in Janesville, but he acknowledged the single-day purchase of $26.5 million represented a "significant" increase in Hendricks' property holdings in Janesville.
"It's a lot of money, I'll give you that," Gerbitz said.
Gerbitz said the industrial properties are attuned well for continued use in light manufacturing but particularly for warehousing and distribution. That's an industry Gerbitz said he thinks will continue to grow in Janesville and Beloit, given the cities ties to major Interstate highways being beefed up with extra lanes.
He said Hendricks Commercial Properties has worked with Helgesen Development Corp. on other commercial real estate deals.
"We really like the buildings. Jeff Helgesen and his whole team, they built and took care of some real Class A properties," Gerbitz said.
Gerbitz said the Wuthering Hills Drive facility is in the final stages of a lease agreement with a major tenant he said would use the bulk of the building over a "longer-term" lease. Cummins had leased space in the building, but Gerbitz said it's now "mostly vacant."
Gerbitz said the prospective tenant is a local company that is expanding and needs more space. He declined to give further details.
The downtown building on South Jackson Street has some space vacant, Gerbitz said. He said that it will be marketed as office space or possibly restaurant space.