Helgesen News
Submitted by

admin

on Sun, 02/08/2015 - 10:05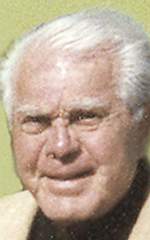 JANESVILLE—A man credited with building hundreds of buildings that created thousands of jobs has been recognized posthumously.
Donald Helgesen, founder of the Janesville-based Helgesen Buildings, Helgesen Properties and Helgesteel Corp., recently was named to the 2014 Commercial Real Estate Hall of Fame
edmedicom.com
.
"I think the consensus is that Don was one of the real pioneers in commercial real estate around here," said Bill Mears of Coldwell Banker Commercial McGuire Mears & Associates in Janesville.
"A lot the industrial development was a result of his vision and personal investment. Many think he was one of those guys who was actually ahead of his time. He made a difference," Mears said.
Midwest Real Estate News sponsors the hall of fame.
It noted that Helgesen, who died in 2010, worked 60 years in commercial real estate.
"During his life and his long real estate career, Helgesen made a true impact on the state of Wisconsin," the magazine said in announcing his induction.
He also played a significant role in bringing Interstate interchanges to Janesville, generating economic development that boosted the city, the magazine said.
It noted Helgesen built the Chambers & Owen building in Janesville, the Dana Corp. building in Edgerton and numerous Seneca Foods and Stoughton Trailer plants across the country.
There were many other buildings, and the magazine said Helgesen's peers routinely point to his workmanship.
"As one nominator said, there are plenty of metal buildings throughout the Midwest. But not all of these buildings are equal."
Jeff Helgesen today owns the Janesville-based company, Helgesen Development.
"He really was known and respected for his incredible attention to deal," Helgesen said of his father. "He built everything as if he were going to own it.
"Customer satisfaction was first and foremost."
Jeff Helgesen said his father was a role model for him and many others in the industry.
"Countless people have come up to me and told me that," he said. "They didn't always like him—he was heavy-handed—but he was always respected for what he did, how he did it and the end product."
By Jim Leute