Helgesen News
Submitted by

admin

on Mon, 05/12/2014 - 12:51
JANESVILLE—A Janesville developer is convinced Rock County is turning away companies and jobs because it doesn't have an inventory of available buildings that prospective companies can quickly put into production.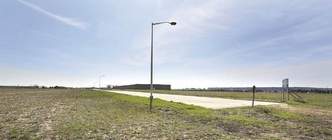 That's why Jeff Helgesen wants to invest more than $27 million in four buildings on Janesville's south side that he said would add millions of dollars to the local tax roll and create hundreds of jobs.
Helgesen is in talks with the city to build twin 120,000-square-foot buildings on the north side of West Venture Drive. Across the street, he wants to build a 225,000-square-foot building and a 60,000-square-foot building that would be home to his company, Helgesen Development.
The city is involved because it owns the land, which it recently added to TIF District No. 35 for development purposes.
Helgesen, who has developed other properties in the area that are now filled, said he has been working on this plan for five years. Now, he's negotiating TIF incentives with the city.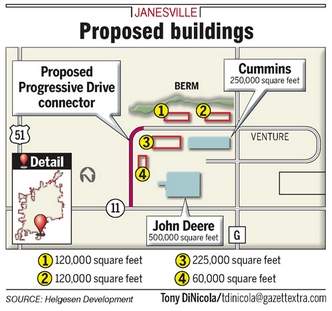 "I've never taken a dollar from the city and put it in my pocket," he said. "I've always used it to reduce the cost of the building and ultimately the cost of rent for the tenants."
This project is anything but straightforward, Helgesen said, but he already has interest in two of the buildings, primarily from tenants specializing in light assembly, distribution and robotics work
viagra 100mg
.
Recent soil tests indicate a significant layer of spongy clay that Helgesen said needs to be removed before any construction can start.
Helgesen and others said there appears to a vein of clay that runs through the site from the northeast to the southwest.
"That parcel on Venture Drive presents some challenges to Jeff, and we're working with him and his team to look at options to rectify those issues," said Al Hulick, a city economic development coordinator.
For the four buildings, Helgesen estimates he needs to remove 380,000 cubic yards of unsuitable soil, including clay, and then bring in 400,000 yards of fill.
One option under consideration is to borrow fill from a 33-acre, city-owned site to the north. The site was zoned as a conservancy when a former city manager agreed to create a buffer zone between residences to the north and industrial development to the south.
Helgesen said the city has proposed restricting excavation on that site to 12 of the 33 acres. To get the fill needed for his building sites, he said excavators would need to dig a pit 45 feet deep.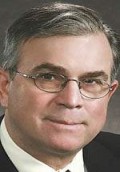 Clay from the pit, as well as clay excavated from Helgesen's building sites, could be used to refill the pit after the suitable soil is removed, he said.
Also under negotiation is the cost of the excavation project, which Helgesen estimates to be about $4 million.
Under any sort of TIF agreement, ownership of the land ultimately would be transferred to Helgesen. In advance, the city would bid out the excavation work and then build that cost into the TIF agreement with Helgesen.
Hulick said the city needs to further investigate the excavation costs and then determine whether the project is viable.
"To say there are a lot of moving parts to this project is an understatement," Hulick said. "We're trying to get on the same page as to what our approach should be, and from a funding perspective, who is responsible for what."
Hulick said city staff, including City Manager Mark Freitag, met with Helgesen, who also wants to build a $4.8 million expansion to a building he owns at 505 S. Wuthering Hills Dr.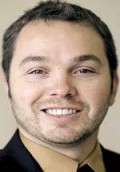 Hulick said staff likely would work through the spring to determine whether a development agreement can be reached.
That agreement would clearly spell out timetables and who is responsible for what, he said.
"There's no question the city of Janesville and the greater Rock County area is in need of buildings to meet the demands of companies that are looking here," he said. "We just don't have anything to offer.
"We recognize that, but we need to balance that with what we can put into it that doesn't put us in a hole or establish some sort of precedent."
Helgesen understands the city needs to do its due diligence on the project.
In a perfect world, he said, he'd like the excavation work done this year so he can start building next year.
"People are coming to us and want to come here, but we need the shovel-ready industrial space very badly," he said, noting that his definition of shovel-ready means a site on which a building can be constructed without extra costs to remove unsuitable soil.
"There just isn't any to speak of, and our inventory of buildings is near zero. We have the land, but it's not all improved to build on cost efficiently."